Carlsbad Early College High School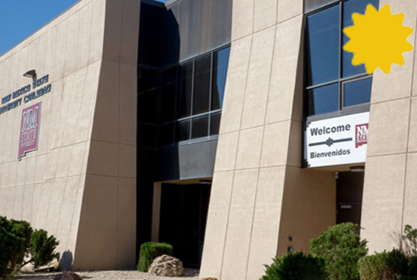 Carlsbad Early College High School (CECHS), a freestanding school in the Carlsbad Municipal School District located on the New Mexico State University-Carlsbad (NMSU-C) campus, offers students the opportunity to graduate with a New Mexico High School Diploma of Excellence and up to two years of college credit, a certificate or an Associate's Degree in various career pathways. Beginning in school year 2014-15, the CECHS has received its own school grade from the PED accountability system. In school year 2017-18, all 241 students in grades 9-12 were enrolled in a tuition free career pathway/postsecondary program of study, while enrollment for school year 2018-19 was 233 students.
The CECHS offers programs of study in seven of the 16 National Career Cluster areas. Stars course numbers and dual credit course are identified on the Next Step Plans.The CECHS has partnered with the local Workforce Connections Office (WCO) to register junior and senior level students in the One-Stop system. During the spring semester of 2019, all junior level students participated in ACTs WorkKeys assessments for Reading, Writing and Mathematics which will lead to the attainment of the National Career Readiness Certificate (NCRC). Since all incoming seniors have taken the WorkKeys assessments, they will have the Spring (SY2018-19) to improve their scores to attain a higher level recognition. The goal of the CECHS is that all students graduate with a high school diploma, an associate's degree or certificate from NMSU-C, and the NCRC issued by ACT.
SCHOOL AND CONTACT INFORMATION
Carlsbad Municipal Schools
1500 University Drive, Carlsbad, NM 88220
Health Science
IT
Education
Business Management
Social Work
Criminal Justice
Engineering
New Mexico State University – Carlsbad
Postsecondary Degrees/Certificates
Associate of Arts – General Studies
Associate of Applied Science – Digital Media Technology
Associate of Arts Early Childhood Education
Associate of Science – Pre-Business
Associate of Science – Pre-Med Studies
Associate of Science – Pre-Nursing Studies
Associate of Science – Social Work
Associate of Science – Criminal Justice
Associate of Science Engineering