This space is provided for the leadership of New Mexico's Early College High Schools in an effort to promote interaction, collaborative support, and the sharing of ideas and information. It will be password protected so that it is only accessible by ECHS leadership.
Type your name in the box provided
Click on the "Join Lesson" button.
You do not need to include your name on your sticky note response unless you choose to do so.
NOTE: When you enter your name to "Join Lesson," it will not show up on your sticky note response.
Lingering Effects of Unfinished Learning
A recent McKinsey & Company report analyzing the lingering effects of unfinished learning corroborated the findings of numerous research studies over the past year: the coronavirus pandemic greatly impacted student learning, magnified gaps, hit historically disadvantaged students hardest, and goes beyond academics.
Read the McKinsey & Company report, 
COVID-19 and Education: The Lingering Effects of Unfinished Learning, 
by Emma Dorn, Bryan Hancock, Jimmy Sarakatsannis, and Ellen Viruleg, and respond to the following question:
What is one of the biggest impacts the pandemic has had on students in your early college program?
Productive and Positive Parent Meetings
When meeting with parents, what is one strategy you use that leads to more productive and positive meetings?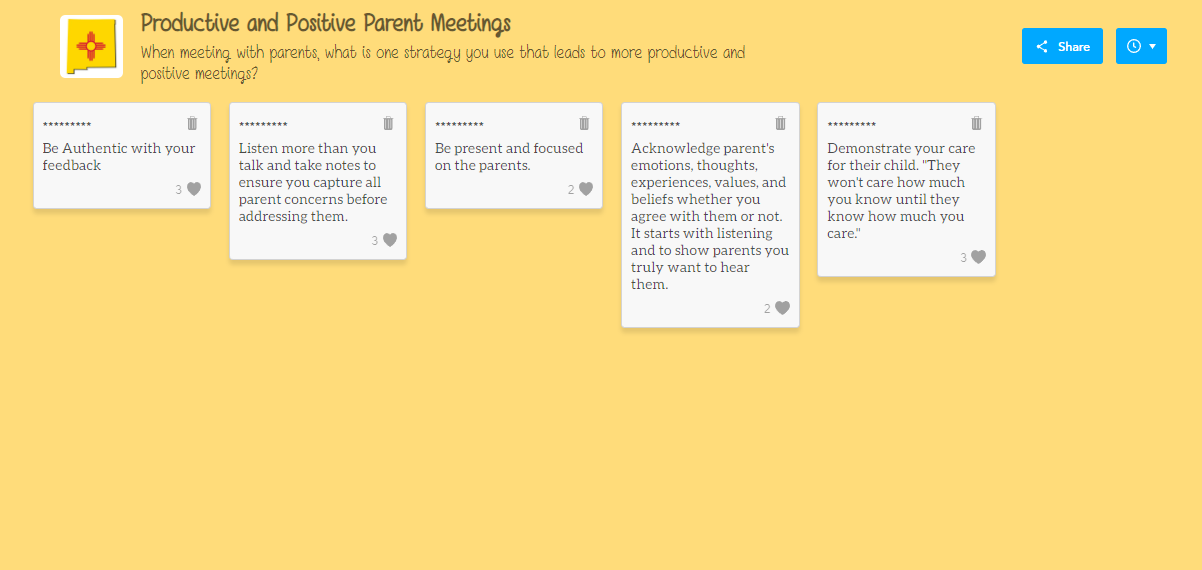 August Collaboration Board